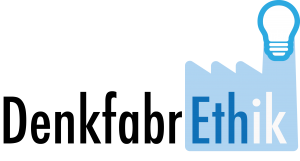 The digital era brings fundamental transformations to all areas of society. The penetration of the professional and private life of each one of us with modern information- and communication-technology (e.g. smartphones and tablets) increases more and more. The actors of this transformation are often oriented towards what can be accomplished technically, what is economically promising or politically desirable and not primarily towards the requirements of the people that use these technologies.
It is incumbent on us to participate actively in the transformation in order to design the influences and impacts on the numerous fields of our life and our society for the good of all. This will require an ethical and social discourse between the different actors from science, economy and society with the goal to discuss the potential and risks of the technology diffusion without any fixed expectations regarding the results. Hereby a common understanding should be created that does not only consist of abstract theories but that significantly arises from the lively exchange of humans and describes consolidated aims as well as the borders of digitization.
Under the patronage of Marcel Philipp, the Mayor of Aachen, the Aachener DenkfabrEthik (Aachen ethical think tank) provides a space for open discussions of ethical and social aspects of the technical integration. Paramount are the sensitization and the exchange of views of interested actors of science, industry, users and the broad public.
Main aims of our discourse are:
the identification and discussion of current ethical relevant issues that are the results of digitization
sensitization for ethical and social implications of technical innovations
support of a sustainable design of technical systems and organizations
provision of an independent exchange- and networking-platform
increase of the decision-making power of individuals and organizations
development of recommendations, decision-making aids and positions regarding practical and ethical and social issues
In order to reach those aims the Aachener DenkfabrEthik includes an advisory board with high-ranking members of research, economy, interest groups and consumers associations. This advisory board introduces its special practical and scientific expertise regarding the topic digital change into the discourse and contributes to a multifaceted culture of discussion within the think tank.
Upcoming Denkfabr
Eth

ik

The next DenkfabrEthik will take place in march 2017.

Sign up for our newsletter to get the latest news:
Last Denkfabr
Eth

ik

1. Aachener DenkfabrEthik 2015
2. Aachener DenkfabrEthik 2016